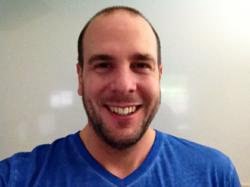 Sydney, Australia (PRWEB) June 26, 2012
True to its promise of membership access to scores of useful, high value materials that are regularly updated, FastWebFormula.com recently offered a free training session from owner and online business expert James Schramko. The webinar, which ran for 68 minutes, thoroughly covered the topic of conversion tracking, with Schramko emphasizing the big question: Where do sales come from?
The subject is obviously important for the simple reason that determining what the right things are through tracking allows a business to spend more time on them. In the webinar, Schramko supplied his audience with a list of ways to see where sales are coming from, so that they could optimize their process. He began with his favorite, the Google Analytics URL tool.
This tool only works for websites that have Google Analytics installed in them. The process involves generating a URL and shortening it (because many find long URLs unattractive) using a 301 shortener. For this Schramko recommended Yourls, which still passes search engine page rank, as opposed to free shorteners such as Bitly and Tiny URL , which are now banned for being used by spammers. Schramko pronounced the tool to be powerful. If you put these links everywhere, then you can get a real profile of where your customers or your optins are coming from, he pointed out.
He encouraged the audience to have Google Analytics, an enterprise quality solution, installed in their sites. The data pulled from it are very informative and helpful. Schramko discussed this at length, touching on goals, assisted conversions, etc. He used real examples from his business and efficiently explained the implications of data gathered.
Schramko also talked about heatmaps, which is a visual representation of where users click on a page and what they do. He says, My heatmap is guiding me as to what people are interested in on a page. The same is true for video views. People can tell a lot from their audience by how they are viewing videos. Video views provide information such as whether a video is holding peoples attention or not, at which parts they are pausing the video, etc. So, its very, very good data for me to be able to map and profile my customer behavior, and make content that theyre interested in and is relevant, explained Schramko. When youre making relevant content, your conversions are going to go up.
The training proceeded to include coupons, which are extremely trackable, according to Schramko, citing email segments and coupon codes as tracking means. He also shared the best method for generating them. After this, he talked about Facebook, stating, I think youd be crazy not to pay attention to Facebook for your conversions. Facebook gives you some wonderful data tools. Facebook is valued for the data it collects, so why not use the data that they give you?
Schramko moved on to a tool that he loves: live chat. He disclosed his favorite provider. Through this cheap and easy tool, he is able to know where his visitors are coming from, what theyre looking at, etc. and then engage them in conversation. Live chat is powerful for enabling site owners to solve problems for users by being able to relate to what the latter are looking at. He claimed that this particular innovation has been one of the most rewarding implementations of all of my Silver Circle students. Silver Circle is Schramkos advanced business mastermind.
He also discussed the use for conversion tracking of open rates for email (highlighting the virtues of Office Auto Pilot), feedback loops, surveys (stating that he now uses Google Docs over his old preference, Survey Monkey), rank, Google Webmaster Tools, pixels, bonus, visual website optimizer, exit pop, PDF documents (which out converts Schramkos sales page), Putler, shopping cart, and affiliate. He gives an in-depth guide for each topic. Access to this is essential, for at the end of the day, Schramko had this to say, The most important thing is to track what matters. You can go nuts tracking stuff and try to get all the numbers, but ultimately, if you measure the wrong thing, it isnt going to help you at all.
Before the training was concluded, Schramko also provided clarification and further elucidation through his answers to some frequently asked questions. He assured his audience that even if they picked just one or two tracking options, they would still increase their conversions. Youll get data that can drive your decisions and then you can compare your outcomes each time.
The webinar has been recorded and made available to FastWebFormula members who missed the live session. Schramko holds webinars like this each month.